Group Dining
Celadon located within the historic Hatt Building celebrates its 25th anniversary. The first fine dining restaurant located in Downtown Napa was the brainchild of Greg Cole and Beth Fairbarn, and sold to Joel and Tana Tavizon in 2015. With more than 50 years of restaurant experience between the two, this husband-wife team oversees every aspect of the restaurant. Global comfort food with Asian, Mediterranean, and South American influences pairs beautifully with local wines. The rustic, yet elegant interior features exposed brick, hardwood floors, a soapstone bar, and beautiful crystal chandeliers throughout. With a variety of group dining menus, that are fully customizable, extensive wine list, and bar packages Celadon is sure to create an unforgettable experience.
The Alcove
The Dining Room Alcove is an intimate semi-private space separated by floor to ceiling drapes. This space comfortably seats up to 18 at one long table. Perfect for a business dinner, family gathering, or dinner party.
Food and Beverage Minimum
$1,500 Sunday – Thursday
$2,500 Friday – Saturday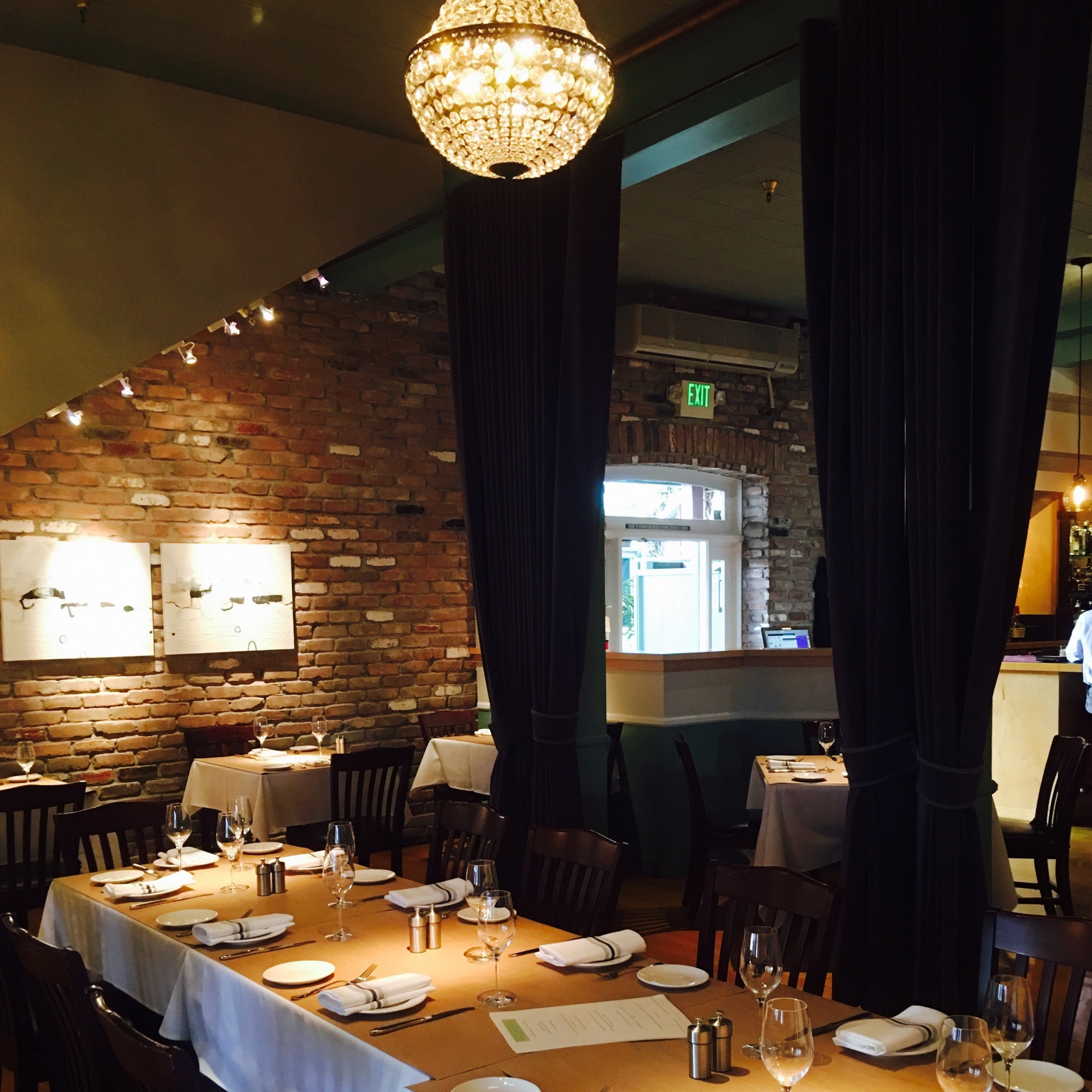 The Dining Room
The elegant main dining room can be configured up to 50 guests. The dining room is flanked by antique, oversized mirrors, and a cozy velvet banquette. It features its own private bar. Perfect for corporate events, or large dinner parties.
Food and Beverage Minimum
January – March
$4,000 Sunday – Thursday
$6,000 Friday – Saturday
April – December
$5,500 Sunday – Thursday
$7,500 Friday – Saturday
The Enclosed Terrace
The enclosed garden terrace is a beautiful four season room. Fully covered, and heated the terrace features a fireplace, and retractable glass walls that can be left open, weather permitting. The high ceilings, and lush greenery create the perfect indoor/outdoor space. With seating up to 75, or standing room for 100 this is the ideal spot for wedding rehearsals, and winery dinners.
Food and Beverage Minimum
January – March
$6,000 Sunday – Thursday
$9,000 Friday – Saturday
April – December
$9,500 Sunday – Thursday
$12,500 Friday – Saturday